The Amazing Race Australia 1
Talk

0
1,002pages on
this wiki
The Amazing Race Australia 1
May 16, 2011 → August 1, 2011
Filming Dates
November 2010 → December 2010
Visited
4 Continents, 12 Countries, 23 Cities
Distance Traveled
31,069 miles (50,000 km)
Legs/Episodes
11 Legs / 12 Episodes
Previous Season
n/a
Next Season

The Amazing Race Australia 1 is the first installment of the reality television show, 'The Amazing Race Australia. It is scheduled to premiere in May 2011 on Australian television. It will feature eleven teams of two who are in a pre-existing personal relationship, and will follow the various challenges that they undertake as they race around the world to win AU$250,000.
Main article: The Amazing Race Australia 1 Teams
The following teams participated in the Race, with their relationships at the time of filming. Placements are listed in finishing order:
An * indicates that the contestant appeared on more than one season.
Photo
Team
Relationship
1
2
3
4
5
6
7
8
9
10
11
Roadblocks
Tyler & Nathan
Surfers
6th
1st
3rd
2nd»
1st
1st
2nd/2nd6
3rd
3rd
2nd9
1st
6-6
Sam & Renae
Models
1st
5th
8th3
5th
6th
6th
4th/3rd7
4th
4th
1st9,10
2nd
63-6
Jeff & Luke
Father & Son
4th
4th
6th
4th
3rd
3rd
3rd/1st
2nd
2nd
3rd11
3rd
6-6
Matt & Tom
Farmers
5th
2nd
5th
1st
2nd
4th
6th/5th
1st
1st
4th
Eliminated 8th
5-6
Kelly & Dave
Married Bikers
2nd
6th
4th
6th
4th
5th
5th/4th
5th8
Eliminated 7th
3-6
Anastasia & Chris
Dating
7th
3rd
7th
3rd
7th
2nd
1st/6th7
Eliminated 6th
3-5
Alana & Mel
Reunited Sisters
9th
10th
2nd
7th
5th
7th
Eliminated 5th
2-4
Mo & Mos
Friends
11th
7th2
9th4
8th
8th
Eliminated 4th
2-3
Richard & Joey
Married Entrepreneurs
10th
9th
1stƒ
9th«
Eliminated 3rd
2-1
Anne-Marie & Tracy
Workmates
8th1
8th
10th4
Eliminated 2nd
2-1
Ryot & Liberty
Brother & Sister
3rd
11th
Eliminated 1st
2-0

Note 1: Anne-Marie & Tracy arrived in 8th place. However, for an unknown reason the team left the pitstop in 9th place.
Note 2: Mo & Mos initially arrived 4th, but were issued a 30 minute penalty for being "marked for elimination" and not arriving 1st. As Mo & Mos were waiting out their penalty, Jeff & Luke, Sam & Renae, and Dave & Kelly checked in, dropping Mo & Mos to 7th.
Note 3: Sam & Renae elected to use the Express Pass to bypass the Roadblock in Leg 3. Before using the Express Pass, Sam elected to perform the Roadblock and this is reflected in the total Roadblock count.
Note 4: Mo & Mos elected to take the four-hour penalty for not completing the Roadblock in Leg 3. During their penalty time, Anne-Marie & Tracy, the only team trailing Mo & Mos at that point, also elected to take the four-hour penalty for not completing the Roadblock, but because Mo & Mos had began their penalty time earlier than Anne-Marie & Tracy, both teams were called to the check-in mat and Mo & Mos were checked in as 9th, with the remainder of the penalty time being issued at the start of Leg 4, and Anne-Marie & Tracy being eliminated without the penalty being issued.
Note 5: Leg 7 was a double-length leg, with 2 Roadblocks and 2 Detours, and shown over two episodes. An Intersection appeared on the second half of the Leg.
Note 6: During the train ride from Prague to Kraków, an unknown man entered Sam & Renae and Tyler & Nathan's sleeper car and took Tyler & Nathan's their Race-issued bumbag which held their money and passports. The next day, Tyler & Nathan discovered their bum bags in another car, with all of the money they had been issued for the competition stolen. No compensation was made for this event.
Note 7: Sam & Renae and Anastasia & Chris arrived in 1st and 2nd, respectively, but both teams were penalized for quitting the Intersection task. Chris & Anastasia were given the full 4-hour penalty for having not completed anything, while Sam & Renae were given a 2-hour penalty for managing to complete part of the task. During this time Jeff and Luke and Tyler and Nathan checked in resulting in Sam & Renae's final placement for the Leg dropped to 3rd, while Chris & Anastasia finished 6th and were eliminated.
Note 8: Dave & Kelly failed to reach the Masada Pitstop and after all other teams had checked in, Grant came out to their location and eliminated them.
Note 9: Sam & Renae and Tyler & Nathan initially arrived 1st and 2nd, respectively, however both took unregistered taxis to the Roadblock and they each received a 20 minute penalty at the Pit Stop. This did not ultimately affect either of their final placements.
Note 10: Because Sam & Renae finished 1st, their 30-minute "marked for elimination" penalty was nullified.
Note 11: Jeff & Luke bought 2nd class tickets on the train to Galle, when the clue instructed them to purchase 3rd class tickets. For this, they incurred a 10 minute penalty upon leaving Galle Station.
Red = team eliminated.
Orange = non-elimination leg.
Coral = leg number had no mandatory rest period at the Pit Stop and ordered to continue racing.
Purple = team used the Express Pass.
Blue = team who came in last on an elimination leg was saved by the team with the Salvage Pass.
Fuchsia = team used the Salvage Pass to gain a time advantage.
Green ƒ = team won the Fast Forward.
Yellow > = team used Yield • < = team received Yield.
Brown » = team used U-Turn • Brown « = team received U-Turn.
Gold ∪ = team penalized for Automatic U-Turn.
Blue H = team penalized with a Hazard.

Click here for this season's Route Map

Route Info ·

Detour ·

Roadblock ·

Fast Forward ·

Yield ·

Intersection ·

U-Turn ·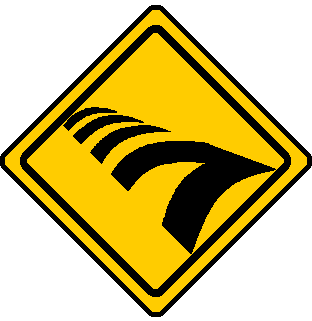 Speed Bump ·

Hazard ·

Pit Stop ·

Non-elimination Leg ·


Air travel ·

Bus ·

Ferry ·

Train ·

Car ·

Bicycle
Leg 1 - Episode 1 (Australia → Indonesia)
Edit
Leg 2 - Episode 2 (Indonesia → Vietnam)
Edit
Leg 3 - Episode 3 (Vietnam → Hong Kong → Macau)
Edit
Leg 4 - Episode 4 (Macau → South Africa)
Edit
Leg 5 - Episode 5 (South Africa)
Edit
Leg 6 - Episode 6 (South Africa → Netherlands → Czech Republic)
Edit
Leg 7 - Episode 7 & 8 (Czech Republic → Poland)
Edit
Leg 8 - Episode 9 (Poland → Israel)
Edit
Leg 9 - Episode 10 (Israel)
Edit
Leg 10 - Episode 11 (Israel → Sri Lanka)
Edit
Leg 11 - Episode 12 (Sri Lanka → Singapore → Australia)
Edit
Memorable Moments
Edit
Franchise
Edit
Australian
Edit
External links
Edit