The Amazing Race Asia 4
Talk

0
1,002pages on
this wiki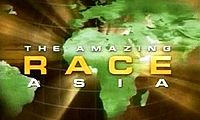 The Amazing Race Asia 4
September 23, 2010 → December 9, 2010
Filming Dates
May 2010 → July 2010
Visited
2 Continents, 8 Countries, 25 Cities
Distance Traveled
23,613 miles (38,000 km)
Legs/Episodes
10 Legs / 12 (incl. recap) Episodes
Previous Season
Next Season
Last season

The Amazing Race Asia 4 is the 4th season of the reality television show, The Amazing Race Asia.
AXN brought The Amazing Race Asia and accepted applications from February 5, 2010 (2010-02-05) until March 22, 2010 (2010-03-22) . Participants had to be living and/or working in Asia, excluding Australia, New Zealand and the Middle East.
Main article: The Amazing Race Asia 4 Teams
The following teams participated in the Race, with their relationships at the time of filming. Placements are listed in finishing order:
Photo
Team
Relationship
1
21
3
4
5
6
77
8
9
10
11
Roadblocks
Richard & Richard
Friends
2nd
2nd
6th
1stƒ
1st
1st
2nd
2nd
4th
2nd
1st
4-6
Claire & Michelle
Rebel Pals
3rd
7th
4th<
7th
3rd
3rd»
3rd
4th
3rd
3rd
2nd
5-6
Hussein & Natasha
Father & Daughter
9th
9th
2nd
5th
7th
2nd
6th6
5th
2nd
1st
3rd6
6-5
Jess & Lani
Party Girls
8th
8th
7th
4th
4th
4th
1st
1st
1st
4th
Eliminated 7th
5-5
Ethan & Khairie
Friends
1st
5th
5th
3rd
2nd
5th5
4th
3rd
5th
Eliminated 6th
4-5
Dimple & Sunaina
Travel Buddies
4th
3rd
1st>
2nd
5th
6th«
5th
6th8
Eliminated 5th
3-5
Ivan & Hilda
Married
6th
1st
3rd
6th
6th
7th
Eliminated 4th
3-3
Sahil & Manas
Cousins
7th
4th
8th3
8th
8th
Eliminated 3rd
3-2
Alan & Wendy
Dating
5th
6th
9th
9th4
Eliminated 2nd
2-2
Yani & Nadine
Best Friends
10th
10th2
Eliminated 1st
1-1

Note 1: Five of the 10 teams arrived at the Pit Stop after an applied a four-hour penalty for failing to complete the Roadblock (only Alan, Claire, Yani, Jess and Natasha). The initial placements for all teams are as follows (the five italicized teams were not given the penalty):
1st: Alan & Wendy; 2nd: Ivan & Hilda; 3rd: Richard & Richard; 4th: Claire & Michelle; 5th: Dimple & Sunaina; 6th: Sahil & Manas; 7th: Yani & Nadine; 8th: Jess & Lani; 9th: Hussein & Natasha; 10th: Ethan & Khairie

Note 2: Yani & Nadine were further assessed their 30 minute "marked for elimination" penalty for not checking in 1st. This pushed Jess & Lani and Hussein & Natashaup to 8th and 9th respectively while they themselves fell to last place, which resulted in their elimination.
Note 3: Sahil & Manas initially arrived 7th did not pay their tuk-tuk fare correctly. They had to settle the fare before they were allowed to check-in. During that time, Jess & Lanichecked in at 7th, while Sahil & Manas dropped to 8th.
Note 4: Alan & Wendyhad been "marked for elimination". However, since they checked-in last, they were eliminated without being issued the 30-minute penalty.
Note 5: Ethan & Khairiedeparted the Pit Stop last at the start of Leg 6, as they were flown by helicopter directly to Legazpi Airport as part of the prize won on the previous leg.
Note 6:In the Roadblock of Legs 7 and 11, Hussein found the tasks too difficult to complete and he and Natasha took a 4-hour penalty at the locations of those tasks.
Note 7:Leg 7 featured a Virtual Pit Stop, therefore creating a double-length leg with two Detours and two Roadblocks shown over two episodes.
Note 8: Dimple & Sunaina fell behind the other teams during Leg 8. Whilst still completing the Detour, all the other teams had checked-in at the Pit Stop; Allan asked them to come to the pit-stop for their elimination. In a post-race interview, they revealed that they did complete the detour prior to their elimination.

Red = team eliminated.
Orange = non-elimination leg.
Coral = leg number had no mandatory rest period at the Pit Stop and ordered to continue racing.
Purple = team used the Express Pass.
Blue = team who came in last on an elimination leg was saved by the team with the Salvage Pass.
Fuchsia = team used the Salvage Pass to gain a time advantage.
Green ƒ = team won the Fast Forward.
Yellow > = team used Yield • < = team received Yield.
Brown » = team used U-Turn • Brown « = team received U-Turn.
Gold ∪ = team penalized for Automatic U-Turn.
Blue H = team penalized with a Hazard.


Route Info ·

Detour ·

Roadblock ·

Fast Forward ·

Yield ·

Intersection ·

U-Turn ·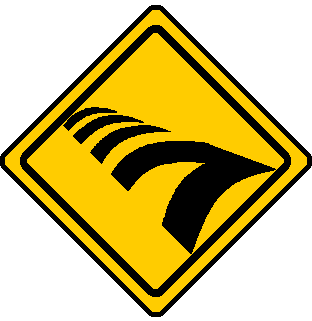 Speed Bump ·

Hazard ·

Pit Stop ·

Non-elimination Leg ·


Air travel ·

Bus ·

Ferry ·

Train ·

Car ·

Bicycle
Leg 1 - Episode 1 (Malaysia)
Edit
Leg 2 - Episode 2 (Malaysia)
Edit
Leg 3 - Episode 3 (Malaysia → Sri Lanka)
Edit
Leg 4 - Episode 4 (Sri Lanka)
Edit
From Fort Railway Station, Colombo to Galle Railway Station, Galle
Galle Fort, Galle

The team had to proceed to the Galle Bus Station and have their heads shaved at a nearby street barber. Once completed, the team had to bring a Hilton Duck and proceed using a marked taxi to the pit stop.

Galle Lighthouse, Galle

One team member has to know the year when Sri Lanka became a sovereign state and changed its name from Ceylon to its present name. The team member had to use this year to unlock a treasure chest located along a beach outside the Galle Lighthouse. (The answer needed to unlock the chest is 1-9-7-2.)

Dialog Service Centre, Galle

Teams had to find a cellular phone with a message "Congratulations. Correct." from a pile of hundreds of cellular phones (the other phones say, "Sorry, Try Again") to get their next clue.

From Galle Bus Station, Galle to Ambalangoda Train Station, Ambalangoda
Ambalangoda Train Station, Ambalangoda

Teams must search for a Mask Stall Vendor, get a photo of a mask and match it with the person wearing the same mask amidst the crowd of dancing people. Once they match their photo with the correct person, they will receive a Hilton duck which they have to bring to the pit stop, and their next clue.

Mask Stall Vendor, Ambalangoda

Coconut Course: Teams had climb up a laddered coconut tree and traverse on a hanging rope between two coconut trees. Once done, they will each receive a coconut which they have to give to the chieftain to get their next clue.
Language Course: Teams had to go to school and learn from a student ten Sinhalese words. Once they think they have mastered all ten words, they must recite it to a teacher. If they get all ten correct, the teacher will hand them their next clue.

Kalutara Kalido Beach, Kalutara
Richard & Richard won US$2,000 each for placing 1st in this leg.

Leg 5 - Episode 5 (Sri Lanka → Philippines)
Edit
Leg 6 - Episode 6 (Philippines → New Zealand)
Edit
Flight from Legazpi Airport, Legazpi City to Invercargill Airport, Invercargill, Southland, New Zealand
Pillan's Paddock, Kingston

Teams had to saw five slabs from a log together and one slab each individually to receive their next clue.

Nevis Highwire Platform, Nevis River, Otago

Plunge: Each team member must make a bungee jump from a height of 134 metres (440 ft) above the Nevis River to receive their next clue.
Swing: Both team members will be seated side by side and swing from a platform 300 metres (980 ft) above the Nevis Canyon to receive their next clue.
Claire & Michelle U-turned Dimple & Sunaina.

Queenstown Events Centre, Queenstown

Teams had to make a touchdown facing three rugby players (some of them are former national team players), and then make a goal in 10 attempts or else face a 10-minute penalty before receiving their next clue.

Coronet Peak, Queenstown

One team member to find a clue buried in the snow hill using their avalanche rescue transceiver.
After team members finish their roadblock, they were asked to ride a 4x4 RV up at the top of Coronet Peak and race on foot to the pit stop.
Richard & Richard won a vacation package and a dinner for two at the Marina Bay Sands in Singapore, worth US$5,100 for placing 1st in this leg.

Leg 7 - Episode 7 (New Zealand → Australia)
Edit
Leg 8 - Episode 8 (Australia)
Edit
Leg 9 - Episode 9 (Australia → Indonesia)
Edit
Flight from Brisbane Airport, Brisbane to Ngurah Rai International Airport, Denpasar, Bali, Indonesia
Star Boat Express, Denpasar, Bali

Teams must sign up for boats leaving for Lombok, with the first boat leaving at 7:00 AM containing two teams, and the second boat leaving at 7:30 AM containing three teams.

From Star Boat Express, Denpasar, Bali to Mataram, Lombok, West Nusa Tenggara

Upon arrival at Mataram, teams must search the fishing village for their next clue, which unknown to the teams, was hidden in a boat parked along the beach.

Pura Meru, Lombok
Pura Lingsar, Ampenan, Lombok

Before the Detour, teams must participate in Perang Topat, a rice war ritual where teams were showered with rice powder by locals, before receiving their clue.
Above: Teams travelled to Mandalika Market and had to carry a basket of vegetables above their heads without their hands touching the basket, for a distance of 50 meters.
Beyond: Teams had to search Kuburan Cina (Chinese Cemetery) for the tomb of Fam Sam Moy.

Malimbu Beach, Lombok

Teams rode an outrigger to Gili Trawangan, where one team member took scuba diving lessons at the Blue Marlin Dive Resort before diving into Halik Reef to retrieve a briefcase. They then returned to Gili Trawangan Island and rode a cidomo, a local horse carriage to the aforementioned resort. There, both team members had to count the money in the briefcase totaling (Rp 3,804,000) and use this as the combination to retrieve the next clue from their Sony VAIO laptop. If they did not enter the correct combination within three attempts, they had to wait for 10 minutes before they can enter another combination.

Gili Trawangan - Sunset Point, Lombok
Jess & Lani won a year's supply of Caltex with Techron worth US$5,000 for placing 1st in this leg.

Leg 10 - Episode 10 (Indonesia → South Korea)
Edit
Flight from Selaparang Airport, Mataram to Pohang Airport, Pohang, Gyeongsangbuk, South Korea

Upon arrival at Pohang, teams had to ask for help for a translation of their clue, instructing them to go to the Hands of Harmony.

Hands of Harmony - Homigot Sunrise Square, Pohang
Girimsa Temple, Gyeongju

Each team member must answer five questions. If both team members' answers match, they will receive their next clue.

Seokguram Grotto, Gyeongju

Teams must ring the Reunification bell three times to receive their next clue.

Hwarang Educational Institute, Gyeongju

Bow N' Arrow: Teams must choose another team's photograph as target and hit the target three times with a traditional arrow to receive their next clue.
Rock N' Roll: Teams must build a ceremonial pagoda to a certain height using rocks to receive their next clue.

Daereungwon Tomb Complex, Gyeongju

One team member must figure out the correct set of three gates to receive their next clue. If the team member incorrectly chooses a gate, that team member will be blocked by warriors. Each team member will be given three attempts to correctly decode the warrior's code or else they have to go back to the starting line.

Gyeongju National Park - Anapji Pond, Gyeongju
Hussein & Natasha won a trip to Hilton in the Maldives worth US$6,000 for placing 1st in this leg.

Leg 11 - Episode 11 (South Korea → Singapore)
Edit
Flight from Pohang Airport, Pohang to Singapore Changi Airport, Singapore
East Coast - Red House Seafood Restaurant, Singapore

Teams must extract 1 kilogram of chili crab to receive their next clue.

Caltex Service Station, Singapore

Before the Detour, teams must search one of four Caltex stations and find a vintage car. If the vintage car is no longer in the Caltex Station, the team must proceed to a different Caltex station.
Stay Up: Teams must successfully ride a wave for an accumulated time of two minutes at the Wave House in Sentosa Island.
Add Up: Teams must head to the Gmax Reverse Bungee and add up three numbers called out by the host and get the sum correctly to receive their next clue.

St. James Power Station, Singapore

Teams have two minutes to unlock their handcuffs and perform an escape illusion to receive their next clue.

Marina Bay Sands Resort - Towers 1 and 2, Singapore

One team member must make a tightrope walk from tower 1 to tower 2 of the Marina Bay Sands Resort to get their clue. They must then make their way back to tower 1 to finish the task.

Marina Bay Sands Resort - Sky Park Swimming Pool

Teams must ride a marked elevator to the Sky Park Swimming Pool where teams will be tested with their memory on the race. Once they've retrieved answered seven multiple-choice questions correctly using coloured rings, they will receive their final clue.

Finish Line: Marina Bay Sands Resort - Sky Park Observation Deck
Richard & Richard won US$100,000 for placing 1st in this leg.

Memorable Moments
Edit
Franchise
Edit
First father/daughter team: Hussein & Natasha.
First season to start and end in two different countries, starting in Malaysia and ending in Singapore.
First time an eliminated contestant is absent in the Finish Line: Lani, due to a broken collar bone.
First time Thailand was not represented.
External links
Edit