The Amazing Race Asia 1
Talk

0
1,096pages on
this wiki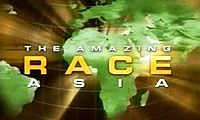 The Amazing Race Asia 1
November 9, 2006 → February 1, 2007
Filming Dates
May 25, 2006 → June 18, 2006
Visited
2 Continents, 8 Countries, 15 Cities
Distance Traveled
miles (39000 km)
Legs/Episodes
12 Legs / 13 Episodes
Previous Season
Next Season

The Amazing Race Asia 1 is the first season of the reality television show, The Amazing Race Asia. It premiered on November 9, 2006 and ended on February 1, 2007 on AXN.
Main article: The Amazing Race Asia 1 Teams
The following teams participated in the Race, with their relationships at the time of filming. Placements are listed in finishing order:
Click on the icons in the column headings to re-sort the columns. An * indicates that the contestant appeared on more than one season.
Photo
Team
Relationship
1
2
33
4
5
6
7
8
98
10
11
12
Zabrina & Joe Jer
Co-Workers
3rd
4th
5th
6th
3rd
3rd
6th
5th
4th/4th
3rd
2nd
1st
6-6
Sandy & Francesca
Dating
10th
9th
2nd
3rd
5th
1st
4th
3rd
5th/1st>
1st
3rd
2nd
6-6
Andrew & Syeon
Dating
5th1
8th
8th
1st
2nd
4th
2nd
4th
2nd/3rd
2nd
1st
3rd
6-6
Mardy & Marsio
Brothers
1st
2nd
6th
4th
6th
5th
5th
1stƒ
3rd/2nd
4th
4th
Eliminated 7th
4-6
Andy & Laura
Engaged
7th
7th
7th
7th4
1st
2nd7
1st
2nd
1st/5th<
Eliminated 6th
5-4
Howard & Sahran
Best Friends
9th2
3rd
1st
8th5
4th
6th
3rd
6th
Eliminated 5th
4-3
Sharon & Melody
Best Friends
6th
5th
3rd
2nd
7th
7th
Eliminated 4th
2-3
Sahil & Prashant
Models
8th2
1stƒ
4th
5th
8th6
Eliminated 3rd
2-2
Aubrey & Jacqueline
Actress/Model
4th
6th
9th
Eliminated 2nd
1-1
Jeena & Ernie
Married
2nd
10th
Eliminated 1st
0-1

Note 1: Andrew & Syeon initially arrived 1st. However, they did not follow the trail as instructed in their clue to the Pit Stop, and were asked to complete it before checking in. Four teams checked in during that time period, dropping them to 5th.
Note 2: For unknown reasons on the subsequent Leg, the starting placements of Howard & Sahran and Sahil & Prashant were switched, resulting in Howard & Sahran starting in 8th place and Sahil & Prashant starting in 9th.
Note 3: Five of the nine teams arrived at the Pit Stop after applied a four-hour penalty for failed to complete the Roadblock (only Joe Jer, Marsio, Andy, Syeon and Aubrey). The initial placements for all teams are as follows (The four italicized teams were not given the penalty):
1st: Zabrina & Joe Jer; 2nd: Howard & Sahran; 3rd: Sandy & Francesca; 4th: Mardy & Marsio; 5th: Andy & Laura; 6th: Andrew & Syeon; 7th: Sharon & Melody; 8th: Sahil & Prashant; 9th: Aubrey & Jacqueline. However, Aubrey & Jacqueline were not issued the penalty and was eliminated.

Note 4: Laura suffered an injury to her left Leg on the way to Oceanworld in Sydney, Australia. After the tests were done, she was allowed to continue the next Leg of the race.
Note 5: Howard & Sahran were issued a four-hour penalty because Howard failed to complete the Roadblock. They checked in the pit stop last, but were notified as a non-elimination Leg. The 4-hour penalty they took from the roadblock would be instead applied at the starting time at Leg 5.
Note 6: Sahil & Prashant initially arrived 5th, but were issued a 1-hour penalty because they were driven around in a private vehicle in Devonport, breaking a Race rule prohibiting hitch-hiking. The last three teams (Sandy & Francesca, Mardy & Marsio and Sharon & Melody) checked in during their penalty time and were eliminated before the one hour penalty had elapsed.
Note 7: Andy & Laura were caught speeding at 146 km/h while the speed limit was 100 km/h. The penalty was 2 minutes times the number of km/h by which they had exceeded the speed limit. They were issued a 92-minute penalty to be assessed at the start of the following Leg, therefore departing at the pit-start last.
Note 8: Leg 9 is a double-length Leg with two Detours and two Roadblocks, shown over two episodes. The Yield appeared before the second Detour.
Red = team eliminated.
Orange = non-elimination leg.
Coral = leg number had no mandatory rest period at the Pit Stop and ordered to continue racing.
Purple = team used the Express Pass.
Blue = team who came in last on an elimination leg was saved by the team with the Salvage Pass.
Fuchsia = team used the Salvage Pass to gain a time advantage.
Green ƒ = team won the Fast Forward.
Yellow > = team used Yield • < = team received Yield.
Brown » = team used U-Turn • Brown « = team received U-Turn.
Gold ∪ = team penalized for Automatic U-Turn.
Blue H = team penalized with a Hazard.

Legs and Episodes
Edit
Route Info ·

Detour ·

Roadblock ·

Fast Forward ·

Yield ·
Intersection ·

U-Turn ·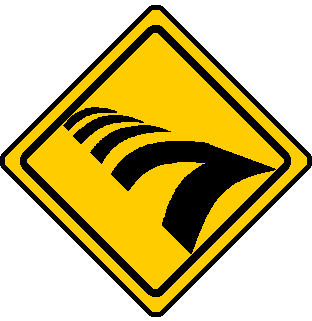 Speed Bump ·

Hazard ·

Pit Stop ·
Non-elimination Leg ·


Air travel ·

Bus ·

Ferry ·
Train ·
Car ·

Bicycle
Leg 1 - Episode 1 (Malaysia)
Edit
Title: "I Don't Think I Can Do This" - Sahran
Leg 2 - Episode 2 (Malaysia → Indonesia)
Edit
Title: "They're Speedy, They're Fast And They're First" - Howard
Leg 3 - Episode 3 (Indonesia)
Edit
Title: "Give Me The Strength, Give Me The Strength" - Howard
Flight from Soekarno-Hatta International Airport, Jakarta to Ngurah Rai International Airport, Denpasar, Bali, Indonesia
Kuta Beach, Kuta

One team member had to dig in a marked area of sand on the beach for a small wooden surfboard token hidden up to 40 cm beneath the sand.

Internet Outpost Travellers Lounge, Kuta

Teams must access the MSN Search website at the internet cafe's computers and search for the words "Amazing Race Asia" to find their next clue, which they may print out or received from an attendant.

Ubud Monkey Forest, Ubud

Wet: Teams had to traverse down 500 steps to the Ayung River, ride through the white water rapids and complete a two-mile course on the water by Bali Adventure Rafting.
Dry: Teams had to ride on an elephant and go through a course after which they will be given the next clue in Elephant Safari Park.

Uluwatu Caves, Uluwatu
Tanah Lot Temple, Tabanan
Howard & Sahran won a Sony High-Definition Handycam for each of them for placing 1st in this leg.

Leg 4 - Episode 4 (Indonesia → Australia)
Edit
Title: "Just Shut Up And Do It" - Mardy
Leg 5 - Episode 5 (Australia → New Zealand)
Edit
Title: "It's Blowing Like Your Mum's Pants On A Windy Day" - Howard
Leg 6 - Episode 6 (New Zealand)
Edit
Title: "What Have You Been Eating!" - Zabrina
Flight from Auckland Airport, Auckland to Dunedin International Airport, Dunedin, Otago
Caltex Petrol Kiosk, Queenstown

Teams had to fill up their vehicles with fuel and pay for it using a Caltex Cash Card.

Skyline Gondola, Bob's Peak

Ledge: Each team member will take turns performing the ledge swing, which hurls them 400m above Queenstown.
Luge: Each team member must complete a 830m circuit on a luge 4 times before getting their next clue.

Chinese Settlement, Arrowtown
Offroad Adventures, Queenstown

Teams had to drive in Quad Bikes around a tricky and muddy course to get to their next clue.

Nevis Highwire Platform, Queenstown

One team member will have to bungee jump 134 metres (440 ft) over Nevis Valley, reputedly the world's wildest bungee jump. They only have 2 minutes after they step on the platform to do so, or forfeit their turn.

Chard Farm Winery, Gibbston, Queenstown
Leg 7 - Episode 7 (New Zealand → Singapore → Thailand)
Edit
Title: "Don't Stand There Doing Nothing!" - Andy
Flight from Queenstown Airport, Queenstown to Singapore Changi Airport, Singapore
MacPherson - Caltex Petrol Station, Singapore

Each team had to clean up an extremely dirty Ford Focus car until the Caltex employee in charge is satisfied.

Suntec City - Fountain of Wealth
Flight from Singapore Changi Airport, Singapore to Don Mueang International Airport, Bangkok, Thailand
Wat Niwet Thamaprawat, Ayutthaya Province

Teams had to take a cable car over the river and then search the temple grounds for several clue boxes. Only one of these clue boxes would contain the right clue. Teams then had to figure out that their next destination is the Golden Mount, by finding out the monument on the Thai 2 Baht coin enclosed in their clue envelope.

Golden Mount, Bangkok

One team member of each team has to climb to the top of the temple and then search through 560 golden bells for 100 clue capsules containing silver slips of paper. Out of the 100 silver slips of paper, only 6 would contain the correct slip of paper. They would have to show it to a temple worker, who will give them the teams their next clue if it is indeed the correct clue.

Memorial for People Born in the Year of Pig/Pig Monument, Bangkok

Bacon: Teams would have to find marked Tuk-Tuks on Larn Luang Road and then direct their Tuk-Tuk drivers to drive them to the Memorial for People Born in the Year of Pig (called Pig Monument by the racers). Teams are allowed to seek directions from locals, but must not get assistance from the driver.
Eggs: Teams would have to travel to an egg stall and using a trolley, deliver 26 trays of eggs to a nearby egg market. However, if any eggs are delivered broken, the stall owner would instruct the teams to re-deliver that number of unbroken eggs.

Wat Pho, Bangkok
Andy & Laura won a year's supply of an engine-cleaning fuel with Caltex for placing 1st in this leg.

Leg 8 - Episode 8 (Thailand)
Edit
Title: "My Legs Are Shaking Like Jelly" - Andrew
From Southern Bus Terminal, Bangkok to Krabi Bus Terminal, Krabi City, Krabi
Hat Nopparat Thara National Park, Krabi

Starting from here, teams will take a long-tail boat to their next destinations for the rest of the Leg.

Ao Nang, Krabi

Teams had to find a kayak on Pranang Bay and then using it to look for the Fast Forward clue in one of the many hidden caves near the area.

Koh Poda/Poda Island, Krabi

Smash: Teams would have to smash 75 coconuts with a hammer to find one with red ink inside it.
Grab: Teams would have to snorkel and swim around 100 buoys which contain 100 clues, only ten of which are the correct clue.

Railay Beach, Krabi

One team member will have to climb up the face of Railay East 123 Wall in order to retrieve the next clue.

Koh Hong Lagoon, Krabi
Koh Pak Bia, Krabi
Leg 9 - Episodes 9 & 10 (Thailand → India)
Edit
Title: "This Is Totally, Totally Out Of This World!" - Marsio
Flight from Krabi Airport, Krabi to Netaji Subhash Chandra Bose International Airport, Kolkata, West Bengal, India
Tollygunge Metro Train Station, Kolkata

One team member polish 7 bystanders' shoes and charge at least 5 for their service. Once they are done, the professional would hand them their next clue.

Peerless Inn Hotel – Aaheli Restaurant, Kolkata

Teams had to eat a traditional Bengali Indian meal. Only when they have eaten it the waiters/chef would hand them their next clue.

Kanishka's Sari Boutique

Teams had to search for Kanishka's Sari Boutique for their next clue hidden amongst hundreds of saris and silks.

West Bengal Kabaddi Association, Kolkata/Maniktala Bazar, Kolkata

Carry: Teams would have to deliver 80 litres of milk by carrying the jugs on their heads and pour them into a metal bucket a distance away. Once all the milk have been delivered, teams would receive their next clue.
Count: Teams would have to go to a market and then count the number of betel nuts in a basket. Teams can only guess once per time they are seen counting the entire basket of nuts.

→→ Kolay Market - Indian Overseas Bank in Bepin Behari Ganguly Street, Kolkata
Title: "War Has Begun!" - Andy
From Sealdah Railway Station, Kolkata to New Delhi Railway Station, Delhi
Red Fort, Delhi
Sunny International Spice Shop in Gadodia Market, Khari Baoli, Delhi/Chandni Chowk and Lahore Gate Crossing, Delhi

Deliver: Teams would have to carry sacks of spices and deliver them to a spice shop which they only have a picture for reference.
Donkey: Teams would have to transport onions using a donkey and walk it to the onion store before the vendor will hand teams their next clue.

Tibetan Monastery Market - Garib Guashala, Delhi

One team member from each team had to carry pails of cow manure and then use it to make dung cakes by adding water and sticking them onto the wall. If they drop, teams would have to re-do that one.

Jain Mandir Dada Bari, Delhi
Sandy & Francesca won a holiday to Langkawi, Malaysia, courtesy of AirAsia for placing 1st in this leg.

Leg 10 - Episode 11 (India → United Arab Emirates)
Edit
Title: "This Is Going To Be Embarrassing!" - Zabrina
Leg 11 - Episode 12 (United Arab Emirates)
Edit
Title: "Oh My Goodness, I Have To Eat A Brain!" - Syeon
Leg 12 - Episode 13 (United Arab Emirates → Malaysia)
Edit
Title: "24 Days, 15 Cities, 39,000 Kilometres And It Comes Down To This" - Allan Wu (Host, non-racer)
Memorable Moments
Edit
Franchise
Edit
First all-female team to win, Zabrina & Joe Jer.
First time visit to Indonesia.
First international version to visit Asia and Oceania.
First season to not have parent-child teams.
First time ever to peg the first leg as a non-elimination leg.
Only season to have episode titles.
Want to play Survivor yourself?

Join our version, Survivor: Wikia - Sardinia!