The Amazing Race 23
Talk

0
1,147pages on
this wiki
The Amazing Race 23 is the twenty-third installment of the reality television series, The Amazing Race. CBS announced the season premiere will be Sunday, September 29, 2013. Teams were officially announced on August 28, 2013.
Main article: The Amazing Race 23 Teams
The following teams participated in the Race, with their relationships at the time of filming. Placements are listed in finishing order:
An * indicates that the contestant appeared on more than one season.
Photo
Team
Relationship
11
2
3
45
5
67
7
8
9
10
11
12
Jason & Amy
Dating
8th
5th
2nd
2nd
2nd
5th
2nd
2nd
3rd
1st
2nd
1st
6-7
Tim & Marie
Exes
1st
8th
8th
5th
1st6
4th
4th
3rd»
2nd
2nd
1st
2nd
6-7
Nicole & Travis
Married ER Doctors
2nd2
4th
1st
3rd
3rd
1st
3rd
1st»8
4th
3rd
3rd
3rd
7-6
Leo & Jamal*
Cousins
7th
2nd3
6th
4th
6th«»
3rd
1st
4th«
1st9
4th
4th
Eliminated 8th
6-6
Ally & Ashley
NHL Ice Crew
6th
7th
7th
7th
7th
6th
5th
5th
5th
Eliminated 7th
4-6
Nicky & Kim
Baseball Wives
5th
9th
3rd
8th
4th
2nd
6th
6th«
Eliminated 6th
5-4
Tim & Danny
Best Friends
9th
6th
4th
6th
5th»
7th

Eliminated 5th
3-4
Brandon & Adam
Childhood Friends
10th
3rd
5th
1st
8th«
Eliminated 4th
2-4
Chester & Ephraim
Former NFL Teammates
4th
1st
9th4
Eliminated 3rd
2-1
Rowan & Shane
Theater Performers
3rd
10th
Eliminated 2nd
2-1
Hoskote & Naina
Father/Daughter
11th
Eliminated 1st
1-1

Note 1: The first leg featured two Roadblocks and no Detour. The partner of the team member who performed the first Roadblock had to perform the second one.
Note 2: Nicole & Travis initially arrived 1st, but received a 30-minute penalty for taking a taxi to the pitstop. Tim & Marie checked in during their penalty, dropping Nicole & Travis to 2nd place.
Note 3: Leo & Jamal initially arrived 1st, but could not be checked in as they didn't pay their cab fare. By the time they paid it and returned to the mat, Chester & Ephraim arrived, dropping them to 2nd place.
Note 4: Due to trouble with connecting flights and delays, Chester & Ephraim had fallen so far behind that all other teams had already checked into the Pit Stop by the time they finally arrived in Lisbon. Before they could go for their first clue, Phil greeted them personally at the airport to eliminate them.
Note 5: Episode 4 ended with only Brandon & Adam checking-in at the pit stop while the other teams were still performing the tasks.
Note 6: Tim & Marie used the Express Pass to bypass the Detour at leg 5.
Note 7: A Fast Forward was available on Leg 6. Jason & Amy went for it, but due to unsafe weather conditions at the time which would have delayed them from performing the Fast Forward, they chose not to take it and resumed the normal route.
Note 8: Nicole & Travis used their Express Pass to bypass the Detour at leg 8.
Note 9: Leo & Jamal were a few minutes late for their pit start due to oversleep and departed last, alongside Ally & Ashley.
Red = team eliminated.
Orange = non-elimination leg.
Coral = leg number had no mandatory rest period at the Pit Stop and ordered to continue racing.
Purple = team used the Express Pass.
Blue = team who came in last on an elimination leg was saved by the team with the Salvage Pass.
Fuchsia = team used the Salvage Pass to gain a time advantage.
Green ƒ = team won the Fast Forward.
Yellow > = team used Yield • < = team received Yield.
Brown » = team used U-Turn • Brown « = team received U-Turn.
Gold ∪ = team penalized for Automatic U-Turn.
Blue H = team penalized with a Hazard.

Click here for this season's Route Map
Legs and Episodes
Edit
Route Info ·

Detour ·

Roadblock ·

Fast Forward ·

Yield ·
Intersection ·

U-Turn ·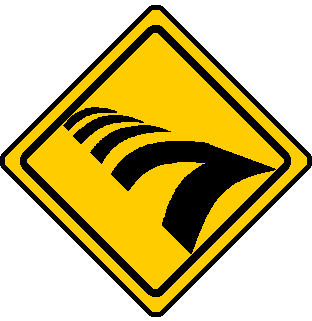 Speed Bump ·

Hazard ·

Pit Stop ·
Non-elimination Leg ·


Air travel ·

Bus ·

Ferry ·
Train ·
Car ·

Bicycle
Leg 1 - Episode 1 (United States → Chile)
Edit
Title: "We're Not in Oklahoma No More" - Tim (of Tim & Danny)
Leg 2 - Episode 2 (Chile)
Edit
Title: "Zip It, Bingo" - Marie
Leg 3 - Episode 3 (Chile → Portugal)
Edit
Title: "King Arthur Style" - Jason
Leg 4 - Episode 4 (Portugal → Norway)
Edit
Title: "Beards in the Wind" - Brandon
Leg 5 - Episode 5 (Norway → Poland)
Edit
Title: "Get Our Groove On" - Adam
Leg 6 - Episode 6 (Poland → Austria)
Edit
Title: "Choir Boy at Heart" - Leo & Jamal
Leg 7 - Episode 7 (Austria → United Arab Emirates)
Edit
Title: "Speed Dating Is the Worst" - Ally
Leg 8 - Episode 8 (United Arab Emirates)
Edit
Title: "One Hot Camel" - Ashley
Leg 9 - Episode 9 (United Arab Emirates → Indonesia)
Edit
Title: "Part Like the Red Sea" - Ashley
Leg 10 - Episode 10 (Indonesia)
Edit
Title: "Cobra in My Teeth" - Tim
Legs 11 & 12 - Episode 11 (Indonesia → Japan → United States)
Edit
Title: "Amazing 'Crazy' Race" - Jamal
Memorable Moments
Edit
Chester & Ephraim's experienced several flight delays in leg 3.
Brandon & Adam falling from 1st to last after switching Detours twice and being U-turned by Leo & Jamal.
Leo & Jamal surviving being U-turned twice.
Tim (Tim & Danny) sang out of tune at the boy choir Roadblock in Austria (Leg 6).
Tim & Marie stealing Jason & Amy's taxi in Austria in leg 6.
Amy helping Nicole (Travis & Nicole) at Indonesia (Leg 9) and Japan (Leg 11).
Franchise
Edit
Longest gap between one country's visit in a season and its previous season's visit (Portugal, which was previously visited in Season 3 [20 seasons]).
Fifth season where the final three teams are male-female teams after Season 19, coincidentally all the final three teams were involved love relationship among their own team member.
Third season back to back since Season 21 where no new countries has visited as all the countries visited in this season have been previously visited before. (Season 22 features French Polynesia which is part of oversea territories country of France.)
Pitstop Greeters
Edit
Click here for this season's Greeters
External links
Edit
Want to play Survivor yourself?

Join our version, Survivor: Wikia - Sardinia!