The Amazing Race 20
Comments

0
1,149pages on
this wiki

The Amazing Race 20 is the twentieth installment of the reality television show, The Amazing Race. It was announced by CBS on June 17, 2011.
The following teams participated in the Race. Placements are listed in finishing order:
An * indicates that the contestant appeared on more than one season.
Photo
Team
Relationship
1
2
3
4
5
6
7
8
9
10
11
124
Rachel & Dave
Army Wife & Combat Pilot
1st
1st
2nd
4th
1stƒ
1st
2nd
1st
1st
1st
1st5
6-5
Art & JJ

Border Patrol Agents

3rd
2nd
1st
1stƒ
1st
2nd
3rd
3rd»
3rd
4th
2nd
2nd
6-5
Brendon & Rachel*
PhD Student & Event Hostess
2nd
4th
2nd
6th
5th
4th
4th
4th«»
2nd
2nd
3rd
3rd
6-6
Vanessa & Ralph

Dating Divorcees

5th
7th
8th
4th
3rd
6th
5th
5th«
4th
3rd
4th
Eliminated 8th
5-5
Bopper & Mark*

Best Friends

9th
3rd
4th
8th
6th
3rd
2nd
1st
5th
5thƒ3
Eliminated 7th
3-5
Nary & Jamie

Federal Agents

4th
6th
5th
5th
7th
5th
6th
6th
Eliminated 6th
4-3
Joey & Danny
Trainer & Club Promoter
10th
8th
3rd
3rd
2nd
7th
Eliminated 5th
3-3
Kerri & Stacy

Cousins

7th
5th
7th
7th
8th
Eliminated 4th
3-2
Elliot & Andrew

Twins

6th
9th
9th
Eliminated 3rd
1-2
Dave & Cherie

Married Clowns

8th
10th
Eliminated 2nd
1-1
Misa & Maiya

Sisters

11th
Eliminated 1st
0-1
N|}
Notes
1: Rachel & Dave elected to use the Express Pass to bypass the Detour in Leg 3.
2: Rachel & Dave initially arrived 2nd, but were issued a 2-hour penalty for using up all of their allotted bottles at the Roadblock and not finishing the task. During this time, four teams checked in at the Pit Stop, dropping Rachel & Dave to 6th.
3: Bopper & Mark completed the Fast Forward task, but were too far behind the other teams and they still came in last and were eliminated.
4: Leg 12 had two Roadblocks and no Detour. The team member who sat out the first Roadblock was required to perform the second one.
5: Rachel & Dave initially arrived 1st at the finish line, but they had accidentally skipped the second roadblock of the leg and were told to turn back to complete it. This did not affect their placement with they were able to complete the roadblock and came back with a proper 1st place finish.
Red = team eliminated.
Orange = non-elimination leg.
Coral = leg number had no mandatory rest period at the Pit Stop and ordered to continue racing.
Purple = team used the Express Pass.
Blue = team who came in last on an elimination leg was saved by the team with the Salvage Pass.
Fuchsia = team used the Salvage Pass to gain a time advantage.
Green ƒ = team won the Fast Forward.
Yellow > = team used Yield • < = team received Yield.
Brown » = team used U-Turn • Brown « = team received U-Turn.
Gold ∪ = team penalized for Automatic U-Turn.
Blue H = team penalized with a Hazard.

Click here for this season's Route Map
Legs and Episodes
Edit
Race Elements

Route Information •

Detour •

Roadblock •

Fast Forward •

Yield •

Intersection •

U-Turn •


Speed Bump •
Hazard •

Pit Stop
---
Means of Transportation Required:


Air travel •
Bus •

Ferry •

Train •

Car •

Bicycle
Leg 1 - Episode 1 (United States → Argentina)
Edit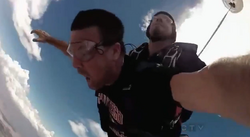 Title: "Tears of a Clown" – Cherie
Leg 2 - Episode 2 (Argentina)
Edit
Title: "
You Know I'm Not as Smart as You
" –
Rachel (of Brendon & Rachel)
Leg 3 - Episode 3 (Argentina → Paraguay)
Edit
Title: "
Bust Me Right In the Head with It
" – Bopper
Leg 4 - Episode 4 (Paraguay → Italy)
Edit
Title: "
Taste Your Salami
" – Kerri
Leg 5 - Episode 5 (Italy → Austria → Germany)
Edit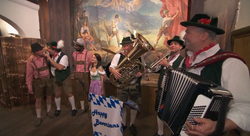 Title: "
Uglier Than A Mud Rail Fence
" – Bopper
Leg 6 - Episode 6 (Germany → Azerbaijan)
Edit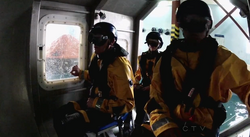 Title: "
This Is Wicked Strange
" – JJ
Leg 7 - Episode 7 (Azerbaijan → Tanzania)
Edit
Title: "I Didn't Make Her Cry" – Vanessa
Leg 8 - Episode 8 (Tanzania)
Edit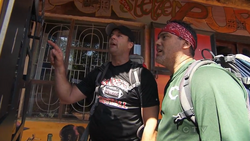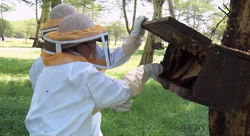 Title: "Let Them Drink Their Haterade" – Rachel (of Brendon & Rachel)
From the Pitstart, teams traveled down into the Ngorongoro Crater on a safari to the Karatu district, where they were told to look for "Hillary Clington", without knowing that it was a roadside stand.
Hillary Clington Shop, Karatu

Water Supply: Teams had to pick up a cart of nine empty water jugs, wait in line at a well to fill up their jugs, then return them to the house they picked them up from to receive their next clue.
Air Supply: Teams had to repair a flat tire on a bicycle by removing the tire and inner tube without removing the wheel from the bike, then finding the leak and patching it. They then had to reinstall the tube and tire, inflate the tire, and allow someone to take the bike for a test ride in order to receive their next clue.

Jack Stelzer Pub, Karatu
The Gem Gallery & Arts, Karatu

Nary & Jamie had to properly set up a display stand by using a painting as a guide.

Margaret's Farm, Mto wa Mbu, Monduli

One team member had to dress in protective beekeeper's gear and harvest 500 grams (1.1 lb) of honeycomb from an African bee hive. Once complete, the beekeeper would give them their next clue.

Lake Manyara
Bopper & Mark won a trip for two to Hanalei Bey, Hawaii for placing first in this leg.

Leg 9 - Episode 9 (Tanzania → India)
Edit
Title: "
Bollywood Travolta
" – Art
Leg 10 - Episode 10 (India)
Edit
Title: "
I Need Hair to Be Pretty
" – Rachel (of Brendon & Rachel)
Leg 11 & 12 - Episode 11 (India → Japan → United States)
Edit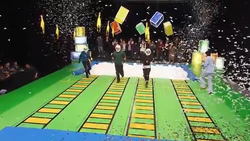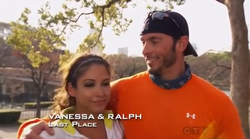 Title: "It's a Great Place to Become Millionaires" – Dave (of Rachel & Dave)
Pitstop Greeters
Edit
Click here for this season's Greeters
Situations
Edit
Lucky Situations
Edit
Rachel & Dave winning their eighth leg and winning the race.
Unlucky Situations
Edit
Misa & Maiya overlooking Phil in the first leg.
Joey "Fitness" & Danny lost the Fast Forward challenge to Rachel & Dave.
Rachel & Dave missed the second Roadblock clue and accidentally went to the finish line and had to go back and fix their mistake.
Franchise
Edit
First time visits to Paraguay and Azerbaijan.
For the first time ever, one team would be forced to fix their mistake before they could check in at the finish line. Rachel & Dave missed the Roadblock.
First season which both teams survived a double U-Turn in the same leg (Brendon & Rachel and Vanessa & Ralph).
Second time that the Finish Line has take place in Hawaii.
Rachel & Dave have eight wins in one single season (tied Rovilson & Marc).
Second season to not feature a parent-child team since The Amazing Race 11.
First season to have a Speed Bump and a Fast Forward in a same leg (Leg 10).
First season since Season 4 to have more than two Fast Forwards in the entire race.
External links
Edit
| | |
| --- | --- |
| | This page uses Creative Commons Licensed content from Wikipedia, or uses Wikipedia as its source for information. Please take note that the content of the entire page may look similar to the content published in Wikipedia, as the source of the page's information is Wikipedia, unless otherwise stated. (view authors) |