The Amazing Race: Unfinished Business
Talk

0
1,002pages on
this wiki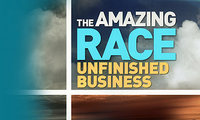 The Amazing Race: Unfinished Business
February 20, 2011 → May 7, 2011
Filming Dates
November 20, 2010
→ December 12, 2010
Visited
5 Continents, 9 Countries, 23 Cities
Distance Traveled
40000 miles (64374 km)
Legs/Episodes
12 Legs / 12 Episodes
Previous Season
Next Season

The Amazing Race: Unfinished Business is the eighteenth installment of The Amazing Race. It was confirmed on Nov. 5th, 2010 and is the first US season of The Amazing Race broadcast in High-Definition Format.
This is an All-Star season comprising two teams from Season 12, five teams from Season 14, two teams from Season 15, one team from Season 16 and one team from Season 17.
Main article: The Amazing Race 18 Teams
The following teams participated in the Race, with their relationships at the time of filming. Placements are listed in finishing order:
All contestants have appeared on one previous season.
Photo
Team
Relationship
1
2
3
4
5
6
7
8
9
10
11
128
Kisha & Jen
Sisters
Season 14
3rd
4th
4th
5th
4th6
6th
3rd
4th
2nd
2nd
2nd
1st
6-6
Flight Time & Big Easy
Harlem Globetrotters
Season 15
5th
2nd
5th3
6th
6th«
7th
1st
2nd
5th»
1st
3rd
2nd
6-6
Gary & Mallory
Father/Daughter
Season 17
1st
9th
2nd
3rd
2nd5
1st
4th
6th
4th
3rd
1st
3rd
6-6
Zev & Justin
Best Friends
Season 15
4th
1st
1st
8th4
8th
4th
2nd
1st
1st
4th
4th
Eliminated 8th
5-5
Kent & Vyxsin
Dating Goths
Season 12
10th
7th
7th
9th4
5th»6
5th
6th
3rd
3rd
5th7
Eliminated 7th
4-5
Jet & Cord
Brothers/Cowboys
Season 16
11th2
3rd
6th
2nd
1st
2nd
5th
5th
6th«
Eliminated 6th
4-4
Ron & Christina
Father/Daughter
Season 12
8th
10th
3rd
4th
7th
3rd
7th
Eliminated 5th
3-3
Margie & Luke
Mother/Son
Season 14
7th
5th
8th
1st
3rd
8th
Eliminated 4th
2-3
Jaime & Cara
Former NFL Cheerleaders
Season 14
6th
8th
9th
7th
9th«»
Eliminated 3rd
2-2
Mel & Mike
Father/Son
Season 14
9th
6th
10th
Eliminated 2nd
1-1
Amanda & Kris
Engaged
Season 14
2nd

∪

1
11th
Eliminated 1st
1-0
Red = team eliminated.
Orange = non-elimination leg.
Coral = leg number had no mandatory rest period at the Pit Stop and ordered to continue racing.
Purple = team used the Express Pass.
Blue = team who came in last on an elimination leg was saved by the team with the Salvage Pass.
Fuchsia = team used the Salvage Pass to gain a time advantage.
Green ƒ = team won the Fast Forward.
Yellow > = team used Yield • < = team received Yield.
Brown » = team used U-Turn • Brown « = team received U-Turn.
Gold ∪ = team penalized for Automatic U-Turn.
Blue H = team penalized with a Hazard.


Note 1: Amanda & Kris's U-Turn penalty was incurred on Leg 2, as there was no Detour on Leg 1.
Note 2: By the end of Episode 1, Jet & Cord had not reached Phil at the mat.
Note 3: Flight Time & Big Easy were initially checked in 3rd; however, they were retroactively issued a 30-minute penalty when Ron & Christina told Phil that the Globetrotters had taken their fanny pack by accident and did not return it to them. Ron & Christina were moved up to 3rd, and Kisha & Jen, who checked in within the half-hour penalty period, were checked in for 4th, ultimately dropping the Globetrotters to 5th.
Note 4: By the end of Episode 4, neither Zev & Justin nor Kent & Vyxsin had checked in at the mat.
Note 5: Gary & Mallory used the Express Pass to bypass the Roadblock in Leg 5. Before using the Express Pass, Gary elected to perform the Roadblock, and this is reflected in the total Roadblock count.
Note 6: When Kent & Vyxsin finished Leg 4, they were issued a 30-minute penalty for failing to take the required flight from Tokyo-Narita to Kunming, to be served at the next Pit Stop. They arrived at the Leg 5 Pit Stop 4th; during their penalty Kisha & Jen checked in, dropping Kent & Vyxsin to 5th.
Note 7: Kent & Vyxsin initially arrived 3rd, but were issued a 30-minute penalty for taking a taxi instead of going on foot from the Roadblock to the Pit Stop as the clue had specified. Gary & Mallory and Zev & Justin, the only teams trailing Kent and Vyxsin at that point, checked in during the penalty time and Kent & Vyxsin were eliminated before the 30 minutes elapsed.
Note 8: Leg 12 had two Roadblocks and no Detour. The team member who sat out the first Roadblock was required to perform the second one.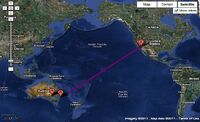 Click here for this season's Route Map
Legs and Episodes
Edit

Route Info ·

Detour ·

Roadblock ·

Fast Forward ·

Yield ·

Intersection ·

U-Turn ·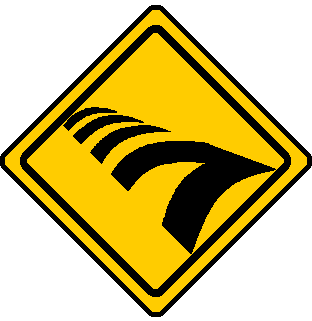 Speed Bump ·

Hazard ·

Pit Stop ·

Non-elimination Leg ·


Air travel ·

Bus ·

Ferry ·

Train ·

Car ·

Bicycle
Leg 1 - Episode 1 (United States → Australia)
Edit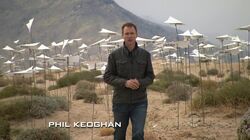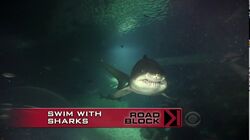 Title: "Head Down and Hold On (Australia)" – Jaime & Cara's sailing instructor (non-racer)
Leg 2 - Episode 2 (Australia)
Edit
Title: "I Never Looked So Foolish in My Whole Entire Life (Outback)" - Kisha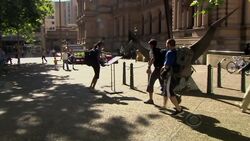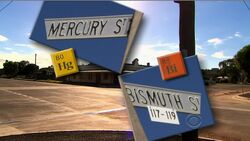 Leg 3 - Episode 3 (Australia → Japan)
Edit
Title: "We Had a Lot of Evil Spirits Apparently (Japan)" - Christina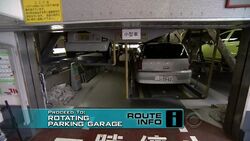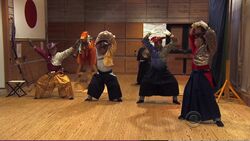 Leg 4 - Episode 4 (Japan → China)
Edit
Title: "This is the Most Stupid Day Ever (Lijiang, China)" - Vyxsin
Flight from Narita International Airport, Tokyo, Japan to Kunming Wujiaba International Airport, Kunming, Yunnan, China
Spruce Meadow, Yúnshāpíng, Kunming

Teams had to search for charms that depicted the twelve signs of Chinese zodiac, collect all twelve then attach them to a mobile in the correct order

Old Town of Lijiang

Teams had to to verbalize their zodiac sign and place a written wish into a slot on a prayer wheel that matched the symbol they called out

Old Town of Lijiang

Hammer: teams went to a candy store and used mallets to pound liquid candy to the correct consistency, then cut and box the candy
Horn: teams had to take a large ceremonial horn and lead a group of dancers to Wencheng Palace

→→ Eternal Tower on Lion Hill, Lijiang
Margie & Luke won a trip for two to Aruba for placing 1st in this leg.

Leg 5 - Episode 5 (China)
Edit
Title: "Don't Ruin the Basketball Game (Kunming, China)" - Mallory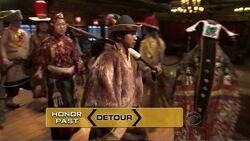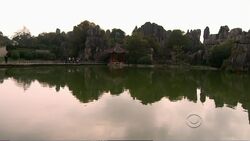 Leg 6 - Episode 6 (China → India)
Edit
Title: "I Feel Like a Monkey in a Circus Parade (Kolkata, India)" - Gary
Leg 7 - Episode 7 (India)
Edit
Title: "You Don't Get Paid Unless You Win (Varanasi, India)" - Cord
Flight from Netaji Subhash Chandra Bose International Airport, Kolkata to Varanasi Airport, Varanasi, Uttar Pradesh
Tonga Stand, Varanasi

One team member had to search the streets six different Sadhus; each had one of six pieces of a phrase the racer had to decipher (Once you're over the hill you pick up speed); once the racer had all six fragments of the phrase, he/she had read the phrase to the another sadhu in exchange for the next clue.

Swaminath Akhara, Tulsi Ghat, Varanasi

Feed the Fire: Teams travelled to Sakka Ghat to the home of a milkman where they had to make fifty patties made from water buffalo manure and slap them onto a wall to dry; then start a fire using dried patties in order to boil milk for local children
Feed the Buffalo: Teams had to take a water taxi to pick up two bales of hay from an island in the Ganges then deliver it to an address in Varanasi near the Ksameshwar Ghat written on the hay bale

Ramnagar Fort, Ramnagar
Flight Time & Big Easy won a trip for two to Hawaii for placing 1st in this leg.

Leg 8 - Episode 8 (India → Austria)
Edit
Title: "I Cannot Deal With Your Psycho Behavior (Austria)" - Vyxsin
Flight from Varanasi Airport, Varanasi to Vienna International Airport, Vienna, Austria

Teams went to an airport parking garage, chose a 2012 Ford Focus and used the rearview camera system to identify a clue written on the pavement

Schloss Schallaburg, Schollach

Teams were given a book stamped with "Librarian Prunksaal/Österreichische Nationalbibliothek" which indicated their next destination

Austrian National Library – Prunksaal, Vienna

Long Hard Walk: Teams went to the Sigmund Freud Museum to pick up a couch and deliver it one mile to Freud's former office at the University of Vienna
Quick and Easy Meal: Teams had to go to the Wiener Riesenrad ferris wheel, pick up two traditional Austrian meals (Wiener Schnitzel, Sauerkraut, and Sachertorte), board the ferris wheel and consume both meals before the wheel completed one revolution (about 12 minutes)

Sternbräu Restaurant, Salzburg, Salzburg

One team member had to select an instructor, don a traditional chimney sweep uniform, and clean a chimney three times with a weighted rope

Villa Trapp, Salzburg
Zev & Justin won two 2012 Ford Focus for placing 1st in this leg.

Leg 9 - Episode 9 (Austria → Liechenstein → Switzerland)
Edit
Title: "We're Good American People (Switzerland)" – Zev
Leg 10 - Episode 10 (Switzerland)
Edit
Title: "Too Many Cooks in the Kitchen (Switzerland)" – Zev
Leg 11 - Episode 11 (Switzerland → Brazil)
Edit
Title: "This is Where it Ends (Brazil & Florida)"- Justin
Leg 12 - Episode 12 (Brazil → United States)
Edit
Title: "This is Where it Ends (Brazil & Florida)"- Justin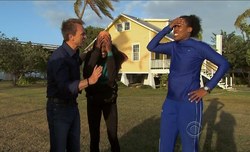 Flight from Galeão International Airport, Rio de Janeiro, Brazil to Miami International Airport, Miami, Florida, USA
Rickenbacker Marina, Virginia Key

One team member had to use a forklift to move a boat to drydock without damaging it

Jules' Undersea Lodge, Key Largo

One team member had to use a personal submarine to search for a clue in the lagoon of the Jules' Undersea Lodge for one of several floating treasure chests
The clue gave teams a riddle to solve; the solution was the next route marker (go to the Sea Camp near a mile marker on Big Pine Key, subtract 4 from 33)

Sea Camp, U.S. 1 Mile Marker 29, Big Pine Key

Teams had to cross a shallow part of the Atlantic Ocean to Horseshoe Island then find a clue under the tallest tree on the island

Horseshoe Island to Galway Bay Mobile Home Park, Marathon

Team members had to set up a trailer exactly as pictured in a brochure

Finish Line: Old Seven Mile Bridge to Pigeon Key (Pigeon Key Historic District)

Teams had to ride large tricycles along the bridge then run down on to the island to the Finish Line

Kisha & Jen won US$1,000,000 for placing 1st in this leg.

Pitstop Greeters
Edit
Click here for this season's Greeters
Phil's Diary
Edit
This season Phil Keoghan is presenting behind-the-scenes episodes of Phil's Diary.
Memorable Moments
Edit
The teams who were expected to land in Australia first got delayed due to a medical emergency of a sick passenger.
In the second leg, every team had to dress up as kangaroos while searching for their next clue.
Situations
Edit
Good Situations
Edit
Bad Situations
Edit
Luke breaking down at the tea-tasting Roadblock in Leg 6.
Ron becoming lost at the Roadblock in Leg 7.
Kent & Vyxsin incurring a 30-minute penalty misreading their clue by taking a taxi to the pit stop instead of traveling by foot.
Franchise
Edit
First season to have an automatic U-Turn.
No one is sent to the Elimination Station after the first episode.
First season to have Episode 1 end with a cliffhanger.
Most parent/child teams in a single season, 4.
First season to have only one Speed Bump in entire race.
Second time the Finish Line has been in Florida.
Second season to not have a Fast Forward in the race course (after The Amazing Race 14, which the Fast Forward went unaired).
First time the whole series has back-to-back female teams winning the race (Nat & Kat from Season 17 and Kisha & Jen from this season).
First time there are back-to-back Roadblocks in the final leg.
Second Season got back-to-back Roadblocks in one leg (leg 12) (after leg 10 of The Amazing Race 16) .
First Season got no-rest-time-period legs (leg 1 and 4) .
Second season to have a Speed Bump and a U-Turn in the same leg (leg 9) (after leg 8 of The Amazing Race 12) .
Most number of team been U-turn in a season, 4 .
First season to have same-sex African-American teams to come in 1st and 2nd respectively.
Lowest number of couples in love, two.
Second season to have no one eliminated at the pit stop in the first leg (after The Amazing Race 15).
First season to not feature a married team.
First season that no one is eliminated in the first leg.
From 1st place to 4th place, the number the legs the team won became their placement.
The first four teams eliminated were all from the same season, Season 14. Ironically, Kisha & Jen, the only surviving Season 14 team, ended up winning.
Many of the teams in Unfinished Business were eliminated in a similar fashion to their original season:  Amanda & Kris being U-turned in their original season, and U-turned again this season; Luke stumbling at the Roadblock in his original season, and again this season, costing his team; one team member from Ron & Christina messing up at a crucial Roadblock in both seasons; Gary & Mallory got trouble with direction at the early of the leg in both season, etc.
All the teams the made it to the final leg in their previous race were eliminated back-to-back.
External links
Edit
Get this season on iTunes