The Amazing Race: China Rush 1
Talk

0
1,002pages on
this wiki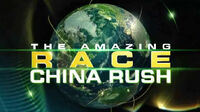 The Amazing Race: China Rush 1
August 8, 2010
→ October 31, 2010
Filming Dates
April 28, 2010
→ June 3, 2010
Visited
1 Continents, 1 Countries, Cities
Distance Traveled
miles ( km)
Legs/Episodes
12 Legs / 12 Episodes
Previous Season
n/a
Next Season

The Amazing Race: China Rush 1 is the first installment of the reality television show, The Amazing Race: China Rush. It premiered on August 8, 2010 and aired through October 31, 2010 on ICS television.
Production
Edit
The shooting schedule will take place between the end of April 2010 and June 2010, with broadcasting dates running from August 15 until October 31. The program will be broadcast in English, with Chinese subtitles, and will be put together by an international production team. There will be 20 international contestants on 10 teams, all from diverse cultures and backgrounds. Throughout the series they will carry out a series of competitive tasks in order to find the 'key' to the following week's episode. As this will be judged against the clock, one of the teams will be eliminated on a weekly basis. So it is not simply a test of individual capability, but also of emotional strength and teamwork. The eventual winners will receive a very special, mystery grand prize. China Rush will offer a unique platform to explore and promote Chinese culture through its great cities, perfectly complementing the 2010 Expo philosophy of 'Better City, Better Life'.[1]
Applications
Edit
Applications were available online at www.chinarush.tv and due by April 12, 2010 (2010-04-12) . Many of the same rules and regulations for eligibility for the American series apply to the China Rush edition. The applicants were all required to be able to communicate in English and had to post a four minute video of themselves online. They were chosen from an international pool of applicants.
Main article: The Amazing Race: China Rush 1 Teams
The following teams participated in the Race, with their relationships at the time of filming. Placements are listed in finishing order:
Photo
Team
Relationship
1
2
3
4
5
6
7
8
9
10
11
12
Roadblocks
Charlie & Rachel
Flirtatious Friends
1st
3rd
2nd
1st
4th
1st
2nd
1st
5th
4th
1st
1st
Charlie 6, Rachel 6
Rick & Josh
Best Mates
3rd
1st
1st
3rd
1st
5th
1st
3rd
2nd
1st
3rd
2nd
Rick 6, Josh 6
Deepak & Naresh
Cricket Fanatics
9th
5th
5th
4th
6th
3rd
4th
5th
4th
3rd
2nd
3rd
Deepak 6, Naresh 6
Lisa & Karen
Momshells
5th
8th
8th
5th
5th
4th
5th
4th
3rd
2nd
4th
Eliminated 7th
Lisa 5, Karen 6
Sarah & Molly
Ultra-Marathoners
4th
4th
4th
6th
3rd
2nd
3rd
2nd
1st
5th
Eliminated 6th
Sarah 5, Molly 5
Sean & Amy
Newly Dating
2nd
2nd
3rd
2nd
2nd
6th
Eliminated 5th
Sean 3, Amy 3
Bonnie & Mel
Expat Wives
7th
6th
6th
7th
7th
Eliminated 4th
Bonnie 2, Mel 3
Janis & Aleksandra
Reality TV Veterans
6th
7th
7th
8th
Eliminated 3rd
Janis 4, Aleksandra 0
Miguel & Hector
Amigos
8th
9th
9th
Eliminated 2nd
Miguel 2, Hector 1
Paul & Francis
Maasai Warriors
10th
10th
Eliminated 1st
Paul 1, Francis 1
Red indicates that the team was eliminated.
An underlined blue indicates the team was the last to arrive at a pit stop in a non-elimination leg and had to perform the Speed Bump task at the following leg.
A yellow > indicates that the team who chose to use the Yield; < indicates the team who received it.
A brown » indicates that the team chose to use a U-Turn; « indicates the team who received it.
Red = team eliminated.
Orange = non-elimination leg.
Coral = leg number had no mandatory rest period at the Pit Stop and ordered to continue racing.
Purple = team used the Express Pass.
Blue = team who came in last on an elimination leg was saved by the team with the Salvage Pass.
Fuchsia = team used the Salvage Pass to gain a time advantage.
Green ƒ = team won the Fast Forward.
Yellow > = team used Yield • < = team received Yield.
Brown » = team used U-Turn • Brown « = team received U-Turn.
Gold ∪ = team penalized for Automatic U-Turn.
Blue H = team penalized with a Hazard.

Click here for this season's Route Map

Route Info ·

Detour ·

Roadblock ·

Fast Forward ·

Yield ·

Intersection ·

U-Turn ·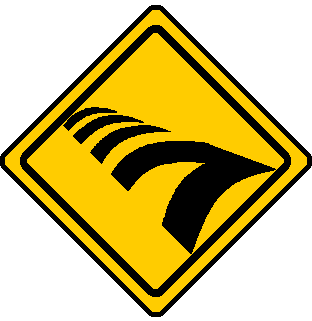 Speed Bump ·

Hazard ·

Pit Stop ·

Non-elimination Leg ·


Air travel ·

Bus ·

Ferry ·

Train ·

Car ·

Bicycle
Leg 1 - Episode 1
Edit
Title: {{{Title}}} --{{{who said it}}}
Flight from {{{origin}}} to {{{destination}}} connecting through {{{connections, if any}}}
{{{location}}}
[[<team>]] won <prize> for placing 1st in this leg.

{{{link to the Elimination Station video}}}
Leg 2 - Episode 2
Edit
{{{repeat similar to Episode 1 through all legs/episodes}}}
Memorable Moments
Edit
Franchise
Edit
Television viewership
Edit
External links
Edit