This wiki is a non-spoiler site.
The Amazing Race's spoiler policy states that under any circumstance, posting spoilers about the latest or any other future season on this wiki will result in your posts and comments being removed as well as a possible wiki ban. Please refrain from posting spoilers for the sake of our readers who wish to not be spoiled.
The Amazing Race Versions
The Amazing Race Wiki is a fan site that is not affiliated with anyone involved in creating The Amazing Race. All trademarks and copyrights belong to their respective owners, and are used here under the terms of Fair Use as defined in United States Copyright Doctrine.
This is simply a route I created that I thought would be cool. I finished this quite some time ago, and figured it'd be neat to share it. Feel free to comment on anything below.

Read more >

If season 6 of The Amazing Race Asia is an All-Star edition, which team from all 5 seasons would you recommend to play?

Read more >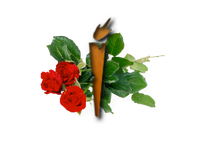 Ad blocker interference detected!
Wikia is a free-to-use site that makes money from advertising. We have a modified experience for viewers using ad blockers

Wikia is not accessible if you've made further modifications. Remove the custom ad blocker rule(s) and the page will load as expected.